The impact of COVID-19 on supply chain operations is gaining national attention through media outlets and varies depending on the industry. Producers of toilet paper, cleaning wipes, and personal protective equipment have seen spikes in demand that require the running of additional shifts. Farmers have to dump milk and break eggs as sales to restaurants, hotels, and cafeterias dry up. Sales of trampolines, playground sets, exercise equipment, and outdoor furniture are booming as families seek to keep their children entertained and maintain physical activity throughout the summer months. These are just a few examples of how supply chain disruptions present challenges for supply chain professionals today.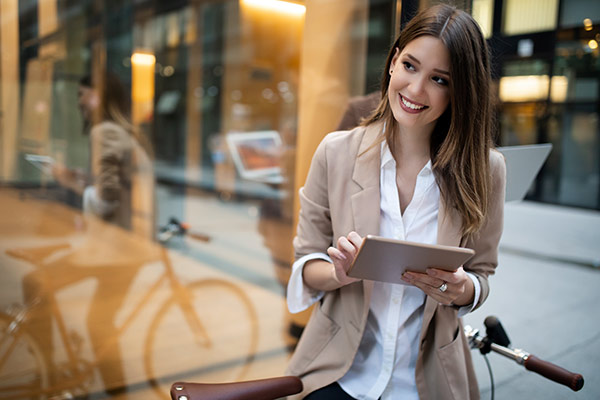 The current pandemic-related spikes and shortages are a stark
reminder that when a market disruption occurs, connectivity with supply chain
trading partners and the ability to rapidly respond to turbulence in demand matters more than ever. Of course, the coronavirus
is the most prevalent and recent supply chain disruption covered in the media,
but supply chain leaders consistently prepare for unplanned events that include
labor shortages, natural disasters, geopolitical issues, and other events.
Increasingly, we see manufacturers placing less emphasis on cost savings and
more importance on supply chain connectivity, agility, and collaboration. In
fact, a 2018 KPMG
report highlighted that nearly
two-thirds of manufacturing respondents stated that acting with agility is "the
new currency of business; if we're too slow, we will be bankrupt." The goal is
to develop adaptable sourcing and connected
supply chain networks that intelligently
address customers' issues and expectations.
Additionally, Industry 4.0
is having a transformative effect on manufacturing supply chains.
Digitalization is creating greater access to information across trading
partners aided by advanced technologies such as IoT, artificial intelligence,
predictive analytics, RPA, and others. For example, extending digital
capabilities allows companies to accurately track the location of materials and
products whether they are on-order, in-transit, or in a facility. For many
manufacturers, improved connectivity, automation, and transparency with
supply chain partners will take on greater importance as they prepare for
future disruptions similar to COVID-19 and new business models like Industry
4.0.
Boosting connected supply chain strategies helps managers increase
responsiveness and intelligence across the end-to-end supply chain.
Manufacturers gain a rapid and more intelligent approach to supply chain
decision-making, enabled by Industry 4.0 and real-time
data collected between and
shared with supply chain partners. Consider the following areas to expand supply chain connectivity and mitigate the risks of future
supply chain shocks.
Real-time Supply Chain
Visibility
Supply
chain visibility is a hot topic for many manufacturers, especially for those
that rely on outdated processes or have overlooked the importance of rapid
access to data for delivering global business performance improvements. KPMG's 2018
Global Manufacturing Outlook found that "only 6%
have achieved full supply chain visibility, despite acknowledging its growing
importance." It's not uncommon for manufacturers to rely on several disparate IT systems across their supply
chain operations. This situation reduces efficiency, responsiveness, and
real-time insights. Without immediate access to information, supply chains have
limited visibility and, therefore, limited ability to respond quickly to
unforeseen supply chain events.
By
leveraging digital capabilities and increasing supply chain connectivity,
manufacturers gain the supply chain insights required to exceed customer
expectations with the comprehensive collection of operational data. Employees
can gain quick access to the information needed to cost-effectively manage
supply chain operations. As a result, manufacturers can access deeper insights,
make real-time supply chain decisions, enhance shipment and order traceability,
and improve on-time delivery performance.
Digital
Technology Adoption
In an era
of constant disruption, manufacturers need to start thinking about ways to
effectively adopt new technologies like IoT, analytics, machine learning,
artificial intelligence, RPA, and digital twins. Digital transformation and new technologies continue to take hold around the globe and
constantly introduce challenges and opportunities for maximizing
supply chain performance. A 2019 Gartner
Supply Chain report devoted an entire section
on the importance of digital technologies as a competitive necessity and a crucial part of delivering efficiency. But which technologies will
produce positive business outcomes and which will go the route of extinction,
like smartphone-maker BlackBerry?
While the
adoption of digital technologies varies from company to company, many
manufacturers are implementing or reviewing new technologies they hope will
boost supply chain connectivity, flexibility, and responsiveness. A pragmatic
approach is, to begin with, smaller prototype projects like machine learning to
improve forecast accuracy, IoT techniques to increase shipment visibility or
advanced analytics to enhance decision-making. Only
to the extent that advanced technologies make a meaningful impact on supply
chain performance, can manufacturers fully support the investment. As a result,
manufacturers are left to decide on which new
technologies provide the potential competitive advantages for their business.
Global Trade Compliance
Many
trade compliance programs have simply been created to avoid global regulatory
fines and penalties. Today, manufacturers better understand the impact
compliance operations have on global supply chain performance. There are a host
of questions that must be answered, including:
How is
on-time delivery performance impacted when shipments are delayed at Customs due
to missing information?
Can safety
stock be lowered by improving cycle time for international shipments?
Are we taking advantage
of free trade agreements?
Have all
duties and tariffs been considered when deciding where to build a plant or
making other strategic supply chain decisions?
What is the
best way to access and share accurate information to ensure cross-border
shipments and trade?
To
transform trade compliance and global supply chain operations, manufacturers
must recognize the connected interactions required to establish global
trade management operations and address cumbersome
regulations with the appropriate processes. An effective global trade approach
will collect the appropriate supply chain data required, document the necessary
import/export data, and rapidly share the information with global trading
partners. With connected global compliance and supply chain operations,
manufacturers are in a more advantageous position to reduce global trade risks
and improve supply chain performance.
B2B Integration
B2B
system integration is complex because suppliers, customers, and other network
partners rely on a variety of communication standards, data formats, and
integration methodologies. This results in a challenging web of integration to
include B2B and
B2C networks, where seamless integration is vital
for increasing supply chain performance and ensuring customer satisfaction. For
example, manufacturers expect and frequently demand greater visibility and
access to order status, shipment status, associated duties, inventory
availability, and other information. Additionally, the manufacturer's customer
expects access to this same information.
Supply chain integration is not a new
topic for many of you, and you realize how important it is, but some
manufacturers misunderstand the key role integration plays in driving global
supply chain performance improvements. Supply chain professionals are
constantly striving for that "one version of the truth" that allows all
partners to make intelligent decisions based on the same information. This
scenario is much better than the one where disparate information resides in
multiple systems, making accurate and cost-effective supply chain decisions
almost impossible.
Enterprises still rely on EDI for integration but, today, software technology providers offer a variety of modern capabilities to address internal and external integration requirements. Increasingly, companies are introducing new cloud-based business integration capabilities and collaboration networks that deliver end-to-end supply chain visibility and improved data integrity. With a more agile and connected supply chain approach, multinational organizations can increase supply chain responsiveness and improve data quality throughout the global supply chain.
Improved supply chain connectivity is a game-changer for taking full advantage of Industry 4.0 digital capabilities and enhancing supply chain responsiveness. Digital supply chain connections improve communication, agility, and decision-making. As a result of transforming supply chain collaboration strategies, manufacturers can rapidly respond to unplanned disruptions, achieve a single source of truth with partners, and boost global supply chain performance. How effective are your supply chain connectivity strategies today, and how effective would you like them to be?
The post A Connected Supply Chain Is More Important Than Ever in Industry 4.0 appeared first on ERP News.
Disclosure of Material Connection: Some of the links in the post above may be "affiliate links." This means if you click on the link and purchase the item, I will receive an affiliate commission. Regardless, I only recommend products or services I believe will add value to my readers.