Blitz Report from Enginatics was chosen to replace Oracle Discoverer
Raiffeisen Bank International (RBI), Austria's second-largest bank, has chosen the world's fastest reporting solution for Oracle E-Business Suite (EBS) to replace Oracle's Discoverer. Blitz Report from market leader Enginatics generates reports directly into Excel.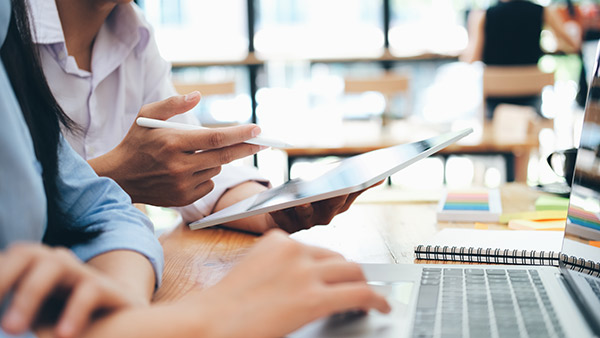 RBI regards Austria, where it is a leading corporate and investment bank, as well as Central and Eastern Europe (CEE) as its home market. 13 markets of the region are covered by subsidiary banks. Additionally, the RBI Group comprises numerous other financial service providers, for instance in leasing, asset management, or M&A. Around 47,000 employees service 16.8 million customers through 2,000 business outlets, the by far largest part thereof in CEE.
The bank is a large EBS user, but in June 2017 Oracle stopped support for their Discoverer product, forcing RBI to look for alternatives. They initially selected another third-party solution, but this was unable to produce a small number of highly complex and critical reports. This meant the bank had to continue using Discoverer despite the increased costs.
RBI then challenged Enginatics to demonstrate how Blitz Report could replace the remaining Discoverer reports and improve overall reporting speed.
Blitz Report runs directly within EBS and uses the standard reporting concurrent process mechanism. Whenever a report is run, it automatically opens a formatted Excel file. Blitz Report creates further sheets as required in the Excel file allowing exports of unlimited data size, which is vital for RBI.
Reporting performance is significantly greater than Discoverer or BI Publisher, and either type can be imported and converted to Blitz Reports, which eliminates the restrictions RBI had with their previous third-party reporting tool.
Enginatics has experienced rapid growth in the last year, opening new offices across the world and hiring several key positions.
Andy Haack, managing director of Enginatics said, "We are delighted to be working with such a large and prestigious customer; RBI evaluated Blitz Report against competitor products and found it was by far the best solution for replacing Discoverer and BI Publisher. We look forward to building on our relationship and supporting RBI as they grow their usage of Blitz Report."
Armin Maier, HR Data Management & Analysis at RBI, added, "Blitz Report has allowed us to completely phase out Oracle Discoverer with a much faster and easier to use reporting tool. The migration was seamless and surprisingly straightforward."
RBI is planning to expand the usage of Blitz Report throughout its other banking units in its network.
For further information please visit www.enginatics.com or email [email protected]
The post Raiffeisen Bank International Invests in World's Fastest Reporting Solution for Oracle E-Business Suite appeared first on ERP News.
Disclosure of Material Connection: Some of the links in the post above may be "affiliate links." This means if you click on the link and purchase the item, I will receive an affiliate commission. Regardless, I only recommend products or services I believe will add value to my readers.