Providing support for visionary CFOs, Sage Intacct has been made available to customers in four new regions, outside of the USA, in less than 12 months
ATLANTA – Aug. 6, 2020 – Sage, a market leader in cloud business management solutions, has today made its cloud financial management platform, Sage Intacct, available to customers in South Africa.
By making the product available in four new regions[1] outside of the USA in less than 12 months, Sage has enabled customers across five countries to benefit from the award-winning Sage Intacct cloud software, which empowers businesses to improve performance and make finance teams more productive.
For the past four years, Sage Intacct has achieved the highest product score for Core Financials for the Lower Midsize Enterprises Use Case in the Gartner report 'Critical Capabilities for Cloud Core Financial Management Suites for Midsize, Large, and Global Enterprises'. Sage Intacct has also been named a Leader in the new IDC MarketScape: Worldwide SaaS and Cloud-Enabled Midmarket Finance and Accounting Software Vendor Assessment (doc #US45837220, April 2020).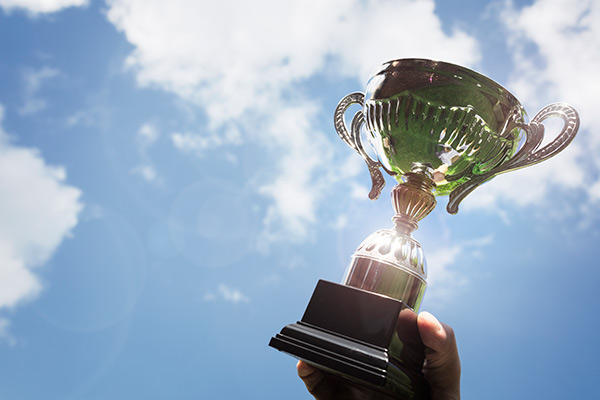 Sage Intacct provides finance professionals with:
A platform designed for and by CFOs and Finance Professionals: Sage Intacct is a powerful cloud financial management platform, providing deep multi-dimensional accounting, automation for efficient financial operations and sophisticated visibility for real-time decision making
Best of breed integration: Sage Intacct's technology uses open APIs, making it easy to connect with third-party cloud applications, including Salesforce, providing a highly extensible and scalable platform
Lower cost of ownership: Sage Intacct is a modular solution where customers pay for what they need, get more efficient and cost-effective implementations, world-class security backups and disaster recovery delivering a lower total cost of ownership
Furthermore, Sage Intacct consistently achieves high marks for customer satisfaction. G2, a leading marketplace for business software and services, named Sage Intacct a Leader in their Midmarket Grid Reports focused on both ERP Systems and Subscription Billing. Sage Intacct achieved the highest customer satisfaction score amongst all solutions on both reports.
"We are strongly committed to the continued global expansion of this product," said Marc Linden, EVP, and GM, Medium Segment Native Cloud Solutions for Sage. "As we adjust to the next normal, organizations of all kinds must be prepared to make choices about how they recover or even reinvent themselves. Navigating difficult times is a pivotal point in most finance leaders' careers and having a cloud-based system like Sage Intacct puts the right digital tools at their fingertips to drive greater agility and better current and forward-looking visibility for improved decision making."
Update on international availability
Service Fabric has accelerated the entry of Sage Intacct into new markets by delivering reusable services at speed. By using a set of common capabilities and services, the product was ready for international markets two years faster than planned.
Service Fabric and local teams helped unlock technologies and use existing expertise to make Sage Intacct relevant and available through the following services:
Banking Service (Bank feeds)
Payments Service (Payments Out)
Compliance Service (Regulatory reports & Government submissions)
U.S.A.
Sage Intacct has been a fixture in the U.S. market, delighting CFOs for over 20 years. First launched in 1999, Sage acquired Intacct in 2017, using its service fabric technology to bring the product to market in four additional regions, with local statutory and legislative requirements available as standard.
Halloran Consulting Group, a top life science regulatory, quality, and clinical consulting firm switched to Sage Intacct and achieved impressive results. The firm increases its project margins by 12%, expanded billable utilization by 36%, and generated an additional $4 million USD from a new billing model based on insights from Sage Intacct. [Halloran Case Study]
"The visibility we have through Sage Intacct is great. It's helped us improve profitability and make faster, better decisions because at literally the click of a button, we can see what's going on in the business," said Tania Zieja, CFO of Halloran Consulting Group.
The Seattle Indian Health Board, a community health center specializing in the care of Native people, upgraded its financial systems using Sage Intacct. The non-profit organization increased finance team productivity by 50%, cut their close process from two months to just three weeks, and gained real-time access to key data using performance dashboards. [Seattle Indian Health Board Case Study]
"Moving to Sage Intacct has made a night-and-day difference. The ability to track, plan, and measure data and get information into the hands of decision-makers to ultimately benefit the community we serve has been invaluable," commented Ben Luety, CFO of Seattle Indian Health Board.
Canada
In Canada, Sage Intacct is sold and implemented through value-added resellers, with certified Canadian business partners.
"We were really focused on making sure we had a cloud-first solution. But, the big difference for us that made the decision was the API integration," said Corrine Hua, CFO at Traction on Demand. "The best thing I like about Sage Intacct is that our employees love it. That's what matters the most to me. They enjoy working on it every day. It makes their jobs easier." [Traction on Demand Case Study]
Scott Carney, a controller at AIM Environmental Group, said: "It simplifies the accounting process, unifying different departments and facilities into one consolidated, cloud-based system. Part of the initiative at AIM is to become as innovative as we can. Sage Intacct was really a perfect fit for us to grab that next level and start integrating some of those systems into one ERP." [AIM Environmental Group Customer Video]
Australia
Sage Intacct, which was launched in Australia in August 2019, is sold and implemented through value-added resellers, with certified Australian business partners; Akuna Solutions, Alphasys, Giuntabell, Progressive Banking Technologies, Forpoint Solutions, Cattledog Digital, Leverage Technologies, Microchannel, Thrive Technologies, Synergy Information Systems, Axiom Business Systems, CitySoft, and Aptus Business Solutions.
Since its launch to the Australian market last year, Sage Intacct is servicing 26 new customers, including ASX listed fund management company 360 Capital.
"Since implementing Sage Intacct, our ability to monitor and report asset-level performance across our funds has improved significantly due to the enhanced use of the dimension functionality. This was one of the key business requirements that attracted us to the product, so it's great to see Sage Intacct is delivering." Said Glenn Butterworth, CFO, 360 Capital Group
United Kingdom
Sage Intacct was launched in the UK in November 2019 and is sold and implemented both direct and through the Sage Partner Channel.
Correlation Risk Partners (CRP), an insurance distribution business based in London, and L W Cole, a white goods distributor based in Sutton Coldfield, were the first two UK customers to go live on the solution. These solutions were sold and implemented through the Sage Partner Channel via Acuity Solutions and Solutions for Accountants, respectively.
"You can't underestimate the importance of having a truly automated and data-sophisticated software solution. We now have a more efficient finance team and a clearer view of the entire business with one system in operation. This means greater sharing capabilities due to working in real-time, a more accurate understanding of the company, and fewer errors; all of which result in time efficiencies." Said Debbie Allery, Correlation Risk Partners (CRP).
Mike Newton, Finance Director, from L W Cole (Distributors) Limited, said: "For us, Sage Intacct was integral to the successful running of our business that we had full integration of our financial management software and our front office solution. The introduction of Sage Intacct has meant no timely and error-prone rekeying of information. We now have a single source of truth knowing that all relevant information between the two systems is always up to date.
Additionally, bank file payments out of Sage Intacct, with the associated automated approval processes, greatly simplify our previous supplier payments' process. As well as this, the multi-entity environment also allows for consolidated reporting across the Group and has introduced uniformity to each entities' accounting processes."
South Africa
Available as of today, Sage Intacct is sold and implemented through value-added resellers in South Africa. At the point of launch 12 certified VARs are available to support customers with sales and implementation.
About Sage
Sage is the global market leader for technology that provides small and medium businesses with visibility, flexibility, and efficiency to manage finances, operations, and people. With our partners, Sage is trusted by millions of customers worldwide to deliver the best cloud technology and support. Our years of experience mean that our colleagues and partners understand how to serve our customers and communities through the good, and more challenging times. We are here to help, with practical advice, solutions, expertise, and insight.
The post Sage Continues International Roll Out of Award-Winning Sage Intacct – Now Available in South Africa appeared first on ERP News.
Disclosure of Material Connection: Some of the links in the post above may be "affiliate links." This means if you click on the link and purchase the item, I will receive an affiliate commission. Regardless, I only recommend products or services I believe will add value to my readers.