Industry 4.0 is not
just for manufacturing anymore. The term is defined as the ongoing
transformation of traditional manufacturing and industrial practices that uses
technology such as machine-to-machine communication,
IoT, automation and prediction leveraging AI, big-data, and sensors. Increasingly,
advanced technology can provide real-time information, analyze data and
diagnose issues and predict patterns without the need for human intervention.
It can help seamlessly tie and connect all
business applications together into a consolidated platform, improving data
visibility, control, and decision making.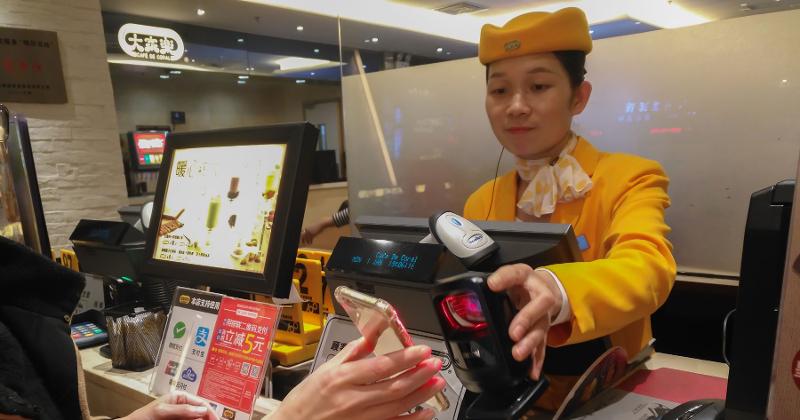 While smart
technology has been deployed primarily in manufacturing and the supply chain,
other industries have incredible opportunities to leverage everything Industry
4.0 has to offer – including the convenience store (c-store) industry.
The c-store industry has been using many of these technologies for decades. In recent years, however, we've seen operators begin integrating and connecting many of these solutions in an effort to streamline their businesses, provide end-to-end visibility, and deliver a better customer experience.
We are starting to now see c-stores leverage connectivity in all areas across their business, including smart tank gauges, security cameras, digital store safes, car washes, store inventory and so much more. All of these connected areas produce data that can be assessed in real-time for key decision making by store operators and franchise owners. Based on the data, c-stores can make smarter decisions. Here are a few examples.
Tank Monitoring: IoT can give operators
a real-time view into fuel inventories, as well as push alerts when reaching
low levels. As the fuel supply is managed, the back office systems can "talk"
with these smart devices to get c-store operators information on volume and sales.
Automatic Take Gauges (ATGs) are able to tell how much fuel is inside a tank.
Knowing how much is in the tank helps retailers manage fuel inventory to keep
pumps operational. If managed well, consumers will never pass a pump that is
out of order. Smart tanks are also connected to mobile apps, helping to monitor
pumps from anywhere and at any time.
This also empowers store operators with
inventory forecasting. In addition to knowing how much fuel is on-hand, they
now have data visibility and analytics that allow them to spot trends and
schedule fuel deliveries that prevent runouts.
Temperature: Smart thermostats can be found in most smart homes today. Similar technology can help manage foodservice. Sensors designed to monitor temperature can help store operators improve overall foodservice management by automating temperature regulation by alerting employees when an issue needs to be addressed, such as a malfunctioning freezer or refrigerator. These monitoring systems ensure food safety and prevent food spoilage, which not only keeps customers safe but also saves the company money.
The Carwash: Carwash centers can be an additional source of revenue for c-stores, and smart technology can help operators maximize margins in this valuable profit center. IoT technology can analyze wash volumes, membership plans, loyalty data, credit card transactions inventory supplies such a soap, and monitor systems for any technical difficulties that might arise. Carwashes can also be integrated into point-of-sale (POS) systems to provide discounts on fuel or tie into store promotions through carwash codes.
In-store Inventory: As more consumers have been using their local c-store to conduct their regular shopping, keeping up on inventory is critical. C-stores with back-office solutions leveraging "big-data" merchandise ordering systems and forecasting tools can anticipate inventory adjustments based on real-time and historical trends, seasonal demand, holidays, events, and promotions. Transaction-level data also give stores increased visibility into what consumers are buying, allowing them to proactively address stocking issues based on real-time information. That same data can be used to improve order, optimize staffing levels, and enhance promotional effectiveness.
Loyalty
Connections: Loyalty programs can connect to a c-store's network in real-time
and integrate to the point of sale system – impacting inventory, store
promotions and so much more. Stores are able to tell consumers how many points they
are earning for purchases in real-time. Offering the right promotions to loyal
customers helps provide a better, more personalized customer experience and
increase store traffic.
Intelligent Cameras: Sensors and smart cameras allow store owners to see people
coming in and out of a store. They also allow c-stores to better understand
foot traffic – especially now as many regions still have social distancing
policies in place. Intelligent cameras not only provide added remote security
but can assess consumer behaviors and patterns, too. Retailers can identify
foot traffic patterns that can inform promotions based on the time of the day
where foot traffic is high or low. Having visibility to this type of data,
combined with insights from loyalty member data, can provide a retailer with a
360 view of their store.
These are
just some examples of how c-stores are using smart technologies and taking advantage
of Industry 4.0. Now more than ever c-stores need to define their technology
strategies to compete and thrive in today's digital economy.
As IoT and advanced technology are easier to access and integrate with traditional back-office systems, we are seeing increased adoption in c-stores. This is especially true for operators with multiple stores who want end-to-end data visibility across their operations. All of these sensors, smart technologies, and connected devices that connect to the back office can be critical to a c-store and empower better data-driven decisions to profitably run their business.
The post Why C-stores Should Adopt Industry 4.0 Tech appeared first on ERP News.
Disclosure of Material Connection: Some of the links in the post above may be "affiliate links." This means if you click on the link and purchase the item, I will receive an affiliate commission. Regardless, I only recommend products or services I believe will add value to my readers.